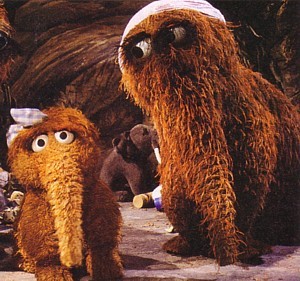 I was quite hopeful of a nice stay at the 'Penta Inverness'.  It was a hotel, that for some unknown reason, had never featured on my radar before when looking to stay in Inverness.  I suspect this might be due to it being a rebrand of the old Ramada that it used to be.
My trips to Inverness began in 1990 and I have stayed numerous times since over those 25 years.  In the past, I have found it to be a difficult place to book.  Although there are many hotels, the rates, especially in the holiday season, (which it seems is almost throughout the entire year), often climb to an exceptional peak.
The Penta appeared to offer a competitive price for what their website will suggest, is a modern, little funkier than average accommodation option.
After a 400 mile drive, much of which was through heavy snow, at 6pm, I was ready to relax and get the Champions' League on the TV.  Unfortunately, things began to go wrong even before I arrived.  The hotel car park is located off the rear of the building, accessed via Church Street, and then by a very narrow turn off School Lane.  The car park has only 4 spaces it transpires – none of which are marked, so if you're remarkably fortunate enough to find it, enter it and park in it, you might not even be able to stay in it!
Check-in was handled very well by a charming young woman, whose name I didn't catch.  She talked me through the laborious process necessary to log onto the WiFi, during which you were prompted to recall the nickname you had at school.  Now I was lucky enough not to be called 'Fatty carrot top', as I was neither fat nor 'carrot topped' at school, but for those so mentally scarred by your hurtful school days, you might prefer to enter something unrelated?
After about 8 attempts entering the electronic key card into, out of, and into the door, (all the time expecting to have to return to the desk to reprogramme the key), I finally made it into room 119.
To be honest, I wish I hadn't made it in either.  My immediate thought was how it had an uncanny resemblance to the Park Inn, Walsall, which was not a great experience.  The laminate floor was a huge and immediate turn-off, as they are ALWAYS dirty! Never have I ever stayed anywhere with a laminate floor, that hasn't been covered in fluff or dust or hairs of numerous previous guests.
Given my early start, the long drive, my gratitude at arriving at the hotel at all (after the snowy conditions, finding the car park, and managing to get my car in it, and not being in the wrong spot), I wasn't in any hurry to let a laminate floor put me off staying and getting City on the box.
I recently began packing a torch to take with me on my travels.  The torch on my phone has normally served me well, but I want something better equipped for pube spotting.  There are few experiences I appreciate less than removing someone else's pubes from the bottom of my feet, so to identify them prior to taking my tie off, let alone my socks, has become an unfortunate necessity.
Armed with my LED companion, it was immediately apparent that my room had been used to house a mating pair of woolly mammoths, who had clearly been engaged in a prolonged courtship and ensuing passionate intercourse.  The long dark hairs were so numerous and obvious, the house keeper must be so visually impaired that Helen Keller could have done a better job.
Really not wanting to have a debate in reception about their policy on allowing mammoth shagging in the rooms, I decided to collect the offending articles with some damp tissue.  As unpleasant and unneccessary activity as this was I moved on to testing the WiFi.  Well, talk about straws breaking the mammoth's back? Free it might be, childhood horror memory inducing too perhaps, but functional – NO!
Registering the barest minimum of stats, I decided enough was enough and despite missing the start of the match now becoming a real possibility, I was forced to return to reception and declare, like a disillusioned Dragon, "for all of the above reasons…. I'm out"!
I shared the photos I had taken with the same check in clerk, who was genuinely as disgusted as I was, and assured me there would be no charge for my early departure.
Walking out of an Inverness hotel isn't a unique experience for me.  My stay at The Thistle in July 2013 was also cut short, (not short and curly as it happened), and once again I was homeless and annoyed in Inverness.  Not wanting to return to The Glen Mhor, where I stayed in October 2014, I headed to a different hotel, hopeful of a vacant room, that had not previously been occupied by a plethora of alopecic prehistoric mammals, having engaged in a sexual marathon, which was then 'cleaned' by the long since deceased, deafblind American author, political activist, and lecturer, Helen Keller.
It almost goes without saying, that so long as I have a hole in my bottom, I shall not be returning to the butt hole that is Penta Inverness.  I shall leave it up to you, whether you decide to do the same.