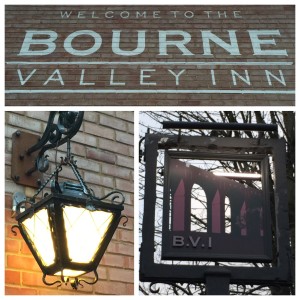 As a regular business traveller, I regarded booking a pub with rooms a bit of a gamble. They're often not geared for the demands of the average commercial traveller, but I have fallen in love with the relaxed nature and 'can do' attitude, I experienced at the BVI. Even the restrictive 3 day cancellation policy, (which I often struggle with given the volatility of my diary), proved not to be an issue for me on this occasion.
I booked a double room for single occupancy at a rate as low since I fail to remember. Notably, no credit card details were required to secure the booking. They had my name and mobile number and that's it. Upon arrival, I signed nothing, wasn't asked for my card to pre-authorise any charges, and it wasn't until I came to pay on the morning following my 3 night stay, that The BVI became aware of the means with which I was able to settle my account. As refreshing and trusting approach as this is, I'm sceptical enough to believe there's enough lunatics out there to damage the trust placed on offer here.
Ryan told me he'd allocated me one of their larger rooms, so given its modest size I can only imagine that others are a bit more cosy than mine. I was escorted to my lovely room. It was beautifully clean and the highlight was definitely the luxurious bed and bedding, which were exceptionally good. A couple of points to note: The pipes leading to the shower mixer tap are exposed. The hot water pipe becomes so hot it should really have a warning on, and the shower curtain is a bit clingy – one of those that gets sucked in towards you once the shower starts.
Also, the room's door doesn't have a locking mechanism that can be controlled from inside. The door automatically locks when closed and can only be opened with a key, but as a deep sleeper, I prefer to have something on the inside of the door that might prevent unauthorised access. Many years ago, I once had someone enter my room with a key, (thinking it was their room), which is the reason for my paranoia. The only other mildly negative comment I could offer, is that when the rooms ether side of mine were occupied, it was easy to know when the bathroom was occupied, if you know what I mean?!
Other than the bedrooms, the building was carpeted throughout with rustic sisal, and it was clear some considerable cash has been spent in all areas making the BVI a clean, contemporary, yet rural and historic country inn. Despite a little hiccup one night, the WiFi performed well throughout my stay, which allowed me every opportunity to work online late into each evening. If you have read any of my other reviews, you'll appreciate why I regard WiFi with such importance. It just goes to show that if a country pub can manage it, an inner city pad should also be able to!
Nothing was too much trouble. The staff were brilliant – young, courteous, efficient and friendly are 'as good as it gets adjectives'! Although first breakfast was quoted as 8.30am, I was invited to specify what alternative time I might prefer.
The food that I was served during my stay was truly great too. It seems from chatting with the people at the business I was visiting, BVI has a strong local reputation for the quality of their food. Whilst the menu could not be described as extensive, it certainly provided a good variety of dishes, supported by a selection of daily specials. The wine list might have been missing a mid-range of offerings, as it skipped from the teens (£'s) to the mid-late twenties with ease, but was a pleasure to explore.
It has been a long time since I have visited a hotel with which I have warmed to so readily, but then it has been a long time since quality and service have converged so beautifully and made me feel so comfortable. I just wish The Bourne Valley Inn was much closer to home, so I could visit regularly! First class and thanks to all, especially Paulina, who was a breath of fresh air and is credit to the service industry!  I'm already looking forward to my next visit.